Instagram | YouTube | Facebook |Twitter | rBux
Every year, on March 17, St. Patrick's Day is celebrated around the globe. It originated as a day for the Irish to celebrate their patron saint. As the Irish immigrated to North America, they brought their Irish celebrations and turned the day into a secular holiday of all things Irish. However, why should our businesses care about this Irish celebration? If you don't have an Irish business, why should you pay attention to St. Patrick's Day? Why is it important for companies to invest in the people that go crazy for St. Patrick's Day?
St. Patrick's Day was originally about religious mass and feasts but has turned into a worldwide celebration of shamrocks, leprechauns, and drinking. After decades of festivities, St. Patrick's Day has strayed away from its original meaning. Everyone wants to be Irish, experience the luck of the Irish, and join in the fun of being Irish. Everyone wants to participate in the parades, the drinking, and the dress up. As a business, targetting these partygoers definitely brings in a crowd of eager people looking to spend and have a good time which brings us to an important question: How should social commerce businesses participate in St. Patrick's Day? There are many ways to integrate St. Patrick's Day marketing without investing too much.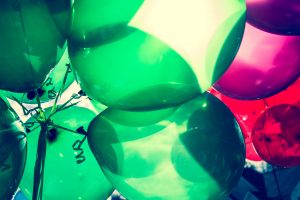 Using digital marketing tools to craft your St. Patrick's Day strategy.
Digital marketing tools are very helpful for your brand image and for creating conversions because it manages how you communicate, what is communicated, what is seen, and what is shown. Here are a few ways to use digital marketing tools to craft a simple St. Patrick's Day campaign.
Use of social media. HootSuite is popular because it helps you schedule social posts on multiple channels. Your brand can create a conversation using common hashtags or creating one that is unique. You can also ask your customers to vote for what their favorite things to do are on St. Patrick's Day. These social media campaigns are really quick and easy to put together at no cost.
Write a blog about St. Patrick's Day. WordPress is a great tool to use because it allows you to design a blog and publish articles. You can create customized tabs and it provides a readability and SEO score for your article. This is an easy way to share with your customers about what your brand is doing to celebrate.
Design a newsletter campaign that is green-themed using a tool such as MailChimp. This is a helpful tool for newsletters because it lets you design the content and structure of the emails that will be sent. You can use the newsletter as a way to deliver a message about St. Patrick's Day, promote your green products, and include a small promotion to thank your customers.
Design appealing St. Patrick's Day themed visuals. Canva is a wonderful tool because you can create many types of graphics. You can create a border of shamrocks to outline your email, design a special pot of gold to write your messages in, craft a picture for a Facebook or Twitter post, or a nice graphic to present a giveaway. Canva helps transform your brand's digital appearance for St. Patrick's Day in a very easy way and without needing to invest money in any fancy promotions.
rBux | Community for Sharing Products Using Social Commerce
rBux referral platform is free to join. If you would like to read more about digital marketing tools sign up for our newsletter. Expose your brand to social media influencers and you only pay a percentage when a sale is made. Start now and give rBux a try
Facebook | Instagram | Twitter | LinkedIn
Please follow and like us: