Instagram | YouTube | Facebook |Twitter | rBux
Everyone has their own unique personal brand, you just have to discover what it is! Developing your own personal brand will help you stand out from the crowd. rBux is the perfect platform to find tips and tricks that will help you define who you are and convey what you believe in. Successful influencers are created through dedication, knowledge, and authenticity and have developed their own personal brand to articulate specific messages to their followers. Everything you do as an influencer creates your personal brand. This can be reflected in the content created, persona they have chosen and even the brand deals they are involved with.
The challenge of an influencer lies in the need for content consistency and being truly authentic, this is where personal branding comes into play. In order for an influencer to be truly authentic and stand out, they need to create their own personal brand. This establishes and communicates to their followers, who they are and why they are credible. Personal branding is not only for influencers or those who use social media but is for everyone who wants to stand out and own who they are.
Your own personal brand may involve creating a website with a specific aesthetic conveying your strengths and projects you have accomplished or it could be your quirky sense of humor on YouTube with the specific bandana you wear in each video. Developing your own personal brand is a huge horizon and it can be whatever you want. Get silly with it and have fun and make sure it reflects who you are as an individual and sends the proper message for what you are trying to convey.
What Is a Personal Brand?
A personal brand is where people market themselves and their careers as brands. It is an ongoing process of creating and establishing an image or impression in the minds of others about what you do. Personal branding allows you to establish a reputation and an identity while being trustworthy and interactive on platforms like Instagram or WordPress. It is a great tool to use when wanting to separate yourself from the crowd and be memorable.
How will people remember you?
Tips and Questions To Help You Getting Started
Choose what platform will work best for you (YouTube, personal website, Instagram etc.)
What makes you unique?
Continue building your skills and learning more about your chosen topic, field etc.
Share what you know with others
BE YOURSELF
What are your values?
What are your priorities?
Create your persona (emotional appeal, specialties etc.)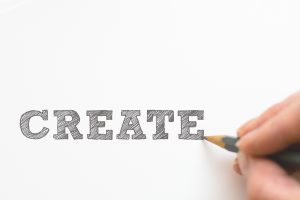 Discovering Your Personal Brand
Personal branding is all about you and how you want to convey yourself to others, it truly defines who you are. To start exploring what your personal brand may be, you can follow these 5 steps:
Know yourself (Personality type, values, interests, skills, experiences)
Analyze aspects of who you are, what motivates you and what you want to achieve
Get Feedback from family members, co-workers, friends etc.
Ask them to assess you in the following categories:
1. What words or phrases would you use to describe me?
2. What are my strengths and weaknesses?
3. Does anyone famous remind you of me?
Extract commonalities
Are there any words, themes, images or ideas that stand out from the assessments done in the previous two steps?
What experiences align with the words and themes that best describe you?
Hone in on the key elements
Questions to ask yourself:
* What are you best at?
* Who do you serve or wish to serve?
* How do you do it uniquely
* What is your purpose?
 Develop a personal brand statement
Craft a statement that says who you are, what you do, how you do it and why you want to do it. This statement is the main thing that everyone will know about you or what they understand about you.
An example used from the Huffington Post article by Bobby Umar:
"Bobby is the Beacon of Light who Helps "Lost" Leader-Ships ashore to start an Authentic Path of Passion and Purpose"
Read more about discovering your personal brand from Huffington Post here 
Building Your Brand
Start thinking of yourself as a brand:
What do you want people to associate with you when they hear your name?
Audit your online presence
Google yourself and set up alerts to learn more about what people see when they search your name
A useful strategy to use when wanting to separate yourself from someone who has the same name is to use your middle name so google searches are much more narrow
Secure a personal website
Having a personal website helps with showing up first on google searches
Your website can be as simple or as complex, as you like and can include your resume and links to your social media
Find ways to produce value
Create content that in inline with your brand and values
Create content that your followers would want to read
Be purposeful in what you say
The content that you post on any platform contributes to your own personal brand
Reinvent
What is your story?
Create a narrative describing your passions, interests and who you are
Read more about building your brand from Forbes here 

rBux | Community for Sharing Products Using Social Commerce
If you want to learn more about being an influencer and receive tips and tricks you can follow us on our rBlog and subscribe to rNewsletter
Twitter | Instagram | YouTube  | Facebook
By: Lyndsie Pacheco