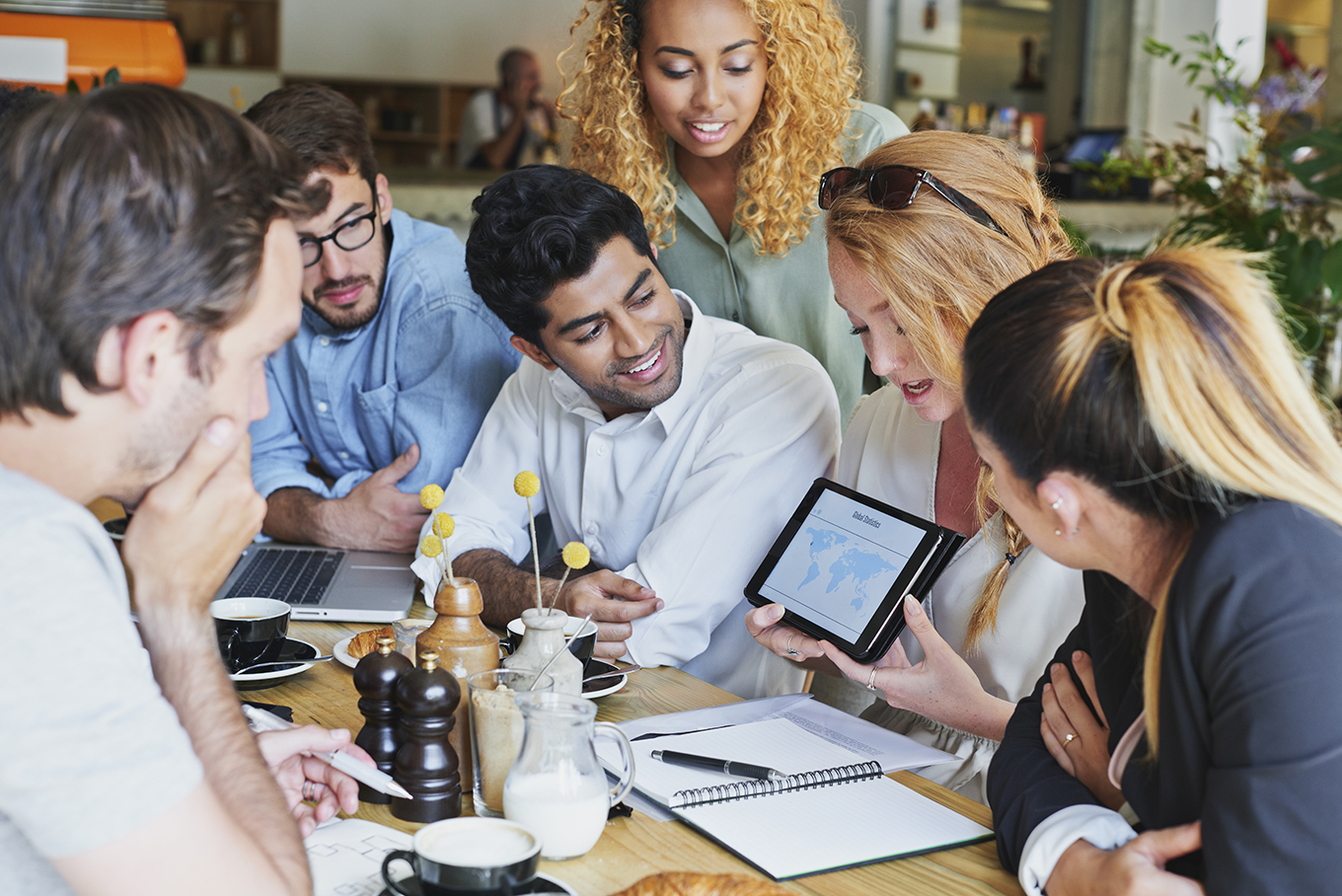 Mission
To make collaboration between sellers and buyers easier and more rewarding.
---
Vision
Our vision is comprised of four pillars:

To promote, faciliate and reward collaboration and positive communication between buyers and sellers.
To provide the most effective and widely-used sales and marketing channel for all goods and services.
To increase commercial efficiency, product quality and consumer satisfaction through the use of collaboration.
To enable commerce to reach a newfound level of prosperity.
---
Beliefs
We have a few fundamental beliefs that guide our everyday decisions and actions. We believe in...
Everyone has a story to tell. An rBux Partner's story is told by the products and services they sell. An rBux Member's story is told by the products they choose to refer and the messages they choose to share. rBux is a platform that empowers people to work with vendors and recommend products and services in the form of referrals. rBux helps members and online stores work together to tell unique stories about certain products – giving every consumer, store and product a voice. These stories serve to add value and uncover an inspiring message about new, cool and useful products.

We love business. We love ideas. We love entrepreneurs. rBux allows anyone to work with a brand they love and be rewarded. Our tracking and payment system makes interactions between buyers and sellers seamless. Now consumers can get involved with marketing, selling and even cocreating with companies and monetize their knowledge, social reach and efforts.

Rewarding online interactions

People who create the value should own the value. On rBux, if you share a product, which leads to one sale (or one thousand sales), you are rewarded for your action, skill and effort. Posting content isn't always easy and sometimes social recognition is just not enough; that's why we make it our mission to reward these types of experiences.

Personalizing Experiences

No two individuals are alike. A product that appeals to one person, may not appeal to the other. That's why it's important that experiences are personalized, whether it's customer service, product variation, marketing media and sales materials or advice from a friend. rBux is committed to making the buying process personalized to you.

Our vendors are thankful to their patrons and loyal customers who support them; that's why they use rBux, so they can reward them for their support, collaboration and successful referrals. Giving back is a way of recognizing an person's contributions and saying thank you. At rBux, we strive to give back as much as possible, whether it's in the form of new opportunities, bonus rBux or quality service. We encourage our members to do the same by giving back to their community in the form of knowledgeable product referrals or by donating their rBux to charity.
Core Values
It's no secret, companies labelled as the "Best Companies to Work For" tend to have higher stock market returns than their counterparts. A commonality between these enduring successful companies is their clear mission and sense of values. rBux takes pride in our purpose; for our full list of core values, please visit our culture and core values page.