Shopify Plugin Tutorial
1. To add rBux to your Shopify Store, Google search "Shopify App Store" and you'll be taken to this page.
2. In the search box at the top right, search for "rBux".
3. Once you have found the rBux plugin, press the Get button.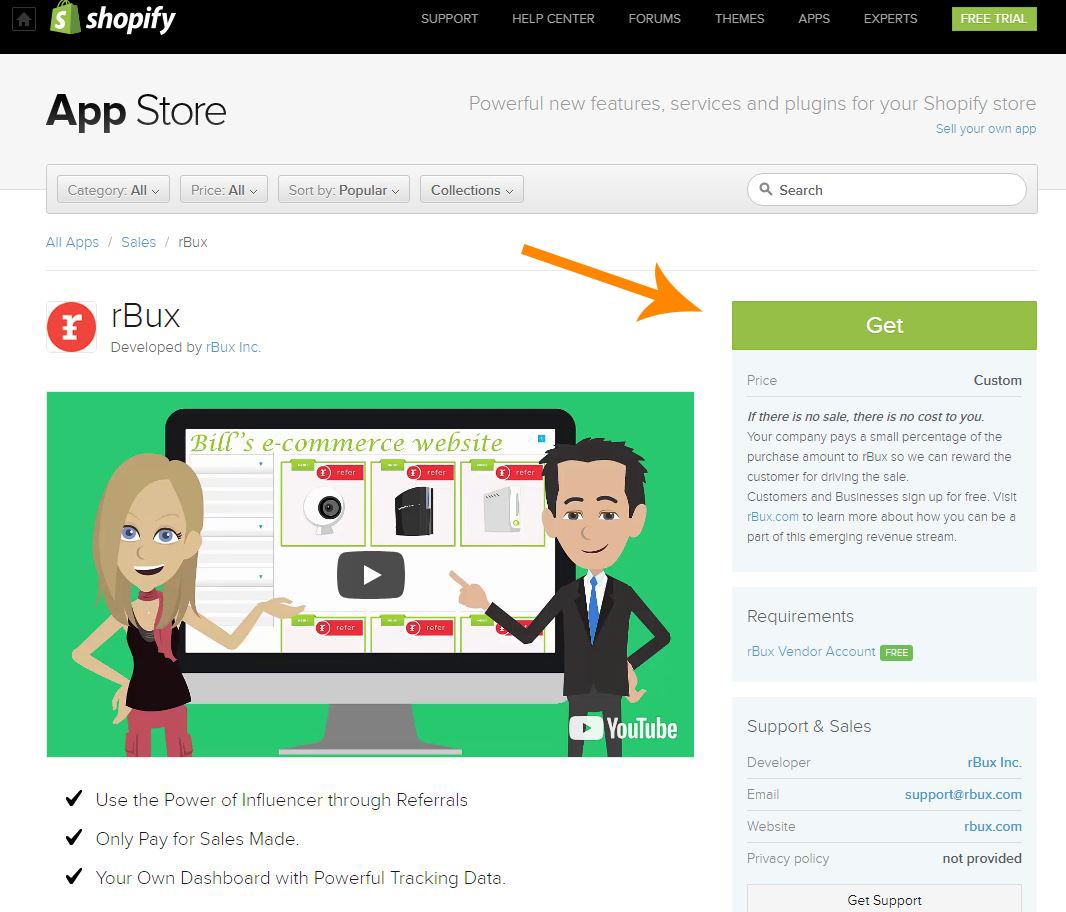 4. Next you are going to be asked for your Shopify store URL.
a) You are required to have a shopify store URL to download any of the apps.
5. Once you have entered your store URL press the Log In button.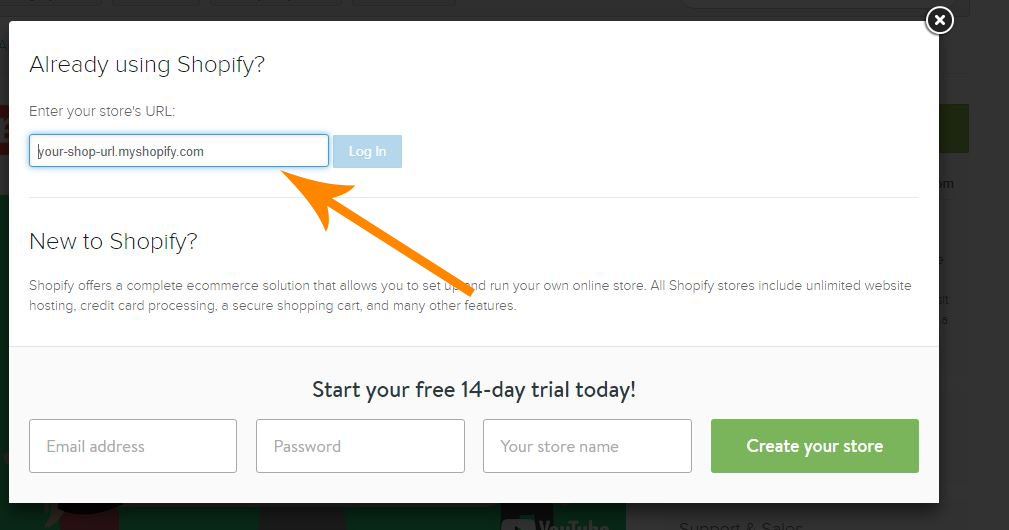 6. After you have logged in, the page below will appear advising you that you are about to install rBux. Press Install app.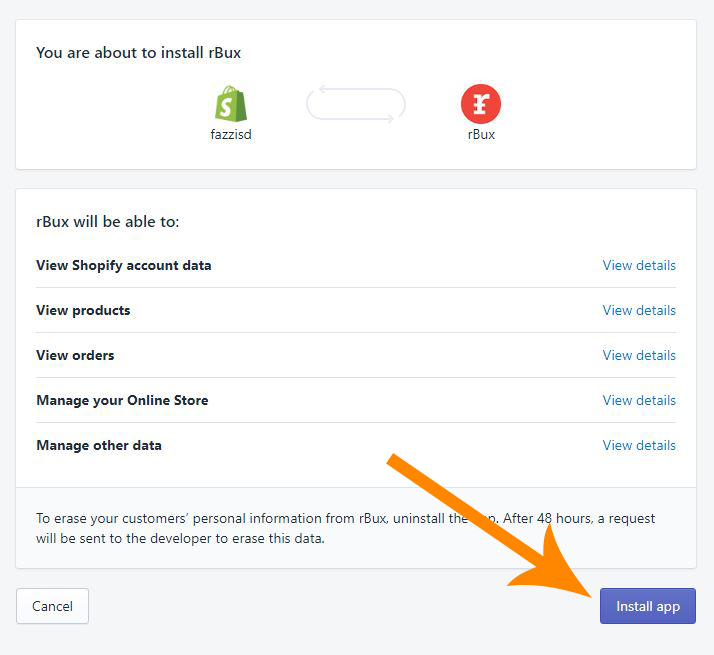 7. Once you have installed the rBux app, you will be able to see it under your Installed apps.